PROTEX
DESIGN & COLOR FLEXIBLE

・PROTEX is a reinforcing material for hard gears.
・You can see small three-dimensional dots that are produced by a traditional method that has excellent abrasion.
・The dots are made from acrylic resin that is printed three times on nylon tricot fabric.
・The process of printing three times makes 3D dots, a technique based on traditional Japanese print - Yuzen for kimono (hand print).
・We started business with famous brands for riding wear and other hard application such as knee patches.
・Various brands love this product because of its durability and unique looks.
・Hot-melt film is finished on the backside to laminate by hot press.
Available size description :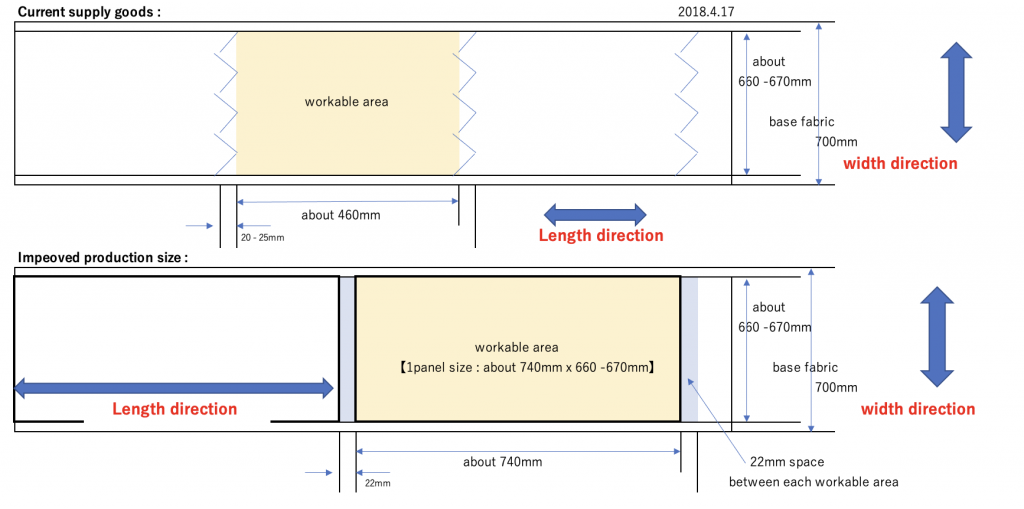 *Remark
standard roll
25panels/roll (about 19m/roll)
min : 18panels/roll (about 14.5m/roll)
Roll-up condition
outside : hot-melt side (not dot-side)
Items
PROTEX
Construction
660-670mm width * 740mm length / Panel
Composition
Top layer: Acrylic
Middle layer: Nylon Jersey
Back side: Polyurethane(hot-melt adhesive)
Washing / Care
Recommended bonding conditions:
(depending on the fabrics composition and construction)
・ use a flat press machine
・ temperture range of 130-160℃
・ do not go over 170℃
・ pressure: 0.3-0.5 kg/㎠ (or 0.03-0.05 Mpa)
・ time: about 15-25 seconds
・ please let the composition cool down by about 10 minutes before checking the adhesion!
ROCK
HIGH ABRASION PU

Non Slippery PU Leather sheet for decoration and trimming
・ROCK has excellent durability to surface abrasion.
・ROCK has excellent waterproofness.
・ROCK has good design for decoration sheet, patches and trimming.
・ROCK has two variations (with backing cloth type and foil type).
Information sheet for the ROCK collection
・ROCK is constructed of a high durabile polyurethane top layer (and black solution dyed base cloth).
・The polyurethane top layer has waterproof reinforcements.
・The product can be chosen without backing cloth if necessary.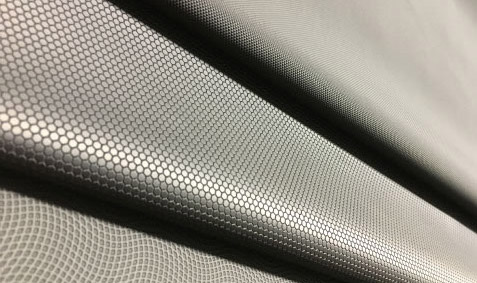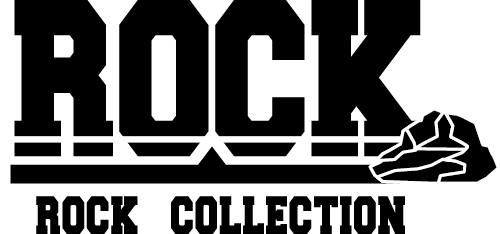 | | |
| --- | --- |
| Items | ROCK |
| Construction | 132cm width × 30mtr/roll |
| Weight | approx 170g/㎡ (without backing cloth) |
| Composition | Polyurethane (100%) |
| Washing / Care | |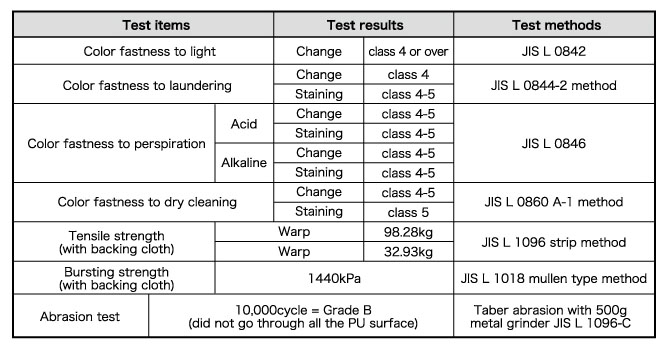 PHYSICAL PROPERTY
(For the sample submitted)
(Current in-house testing data, not guaranteed figures)
ARIAPRENE
LIGHT AND ECO-FRIENDLY FOAM

What is ARIAPRENE®?
ARIAPRENE® is a cushioning material with a good balance of cushioning, elasticity, and breathability.
It is a material that can be freely customized according to the application and concept, such as the type and color of the fabric (surface and lining) and core layer, and whether or not it is perforated, so any design can be created.
In addition, ARIAPRENE® is processed with a unique water-based lamination technology, making it an environmentally and human-friendly material.
For brands that wish to use ARIAPRENE®, we can provide a tag to prove that ARIAPRENE® is used in the final product.
Types of ARIAPRENE®
ARIAPRENE® is available in six core types with different applications and concepts.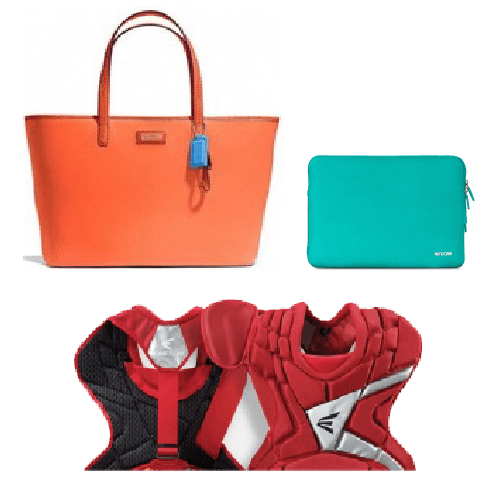 REV
The REV series is the most standard and highly versatile series. It has excellent cushioning and elasticity, perforated design and breathability, and waterproofness from film, which can be freely customized according to the application.
It can be used in a wide range of applications, including shoes, bags, and clothing.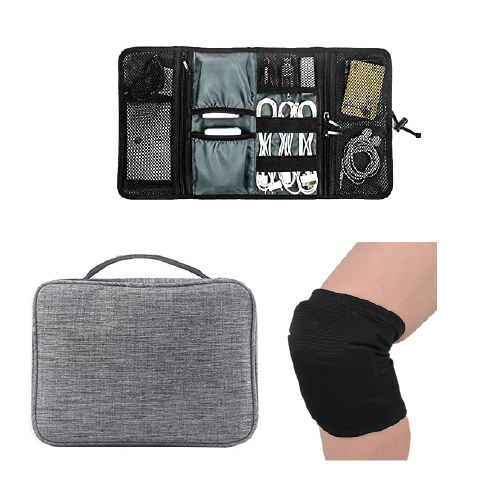 MAX
The MAX series is a material with high elasticity and a good fit when combined with a high stretch material.
It is suitable for carrying cases for electronics and orthotic devices such as supporters.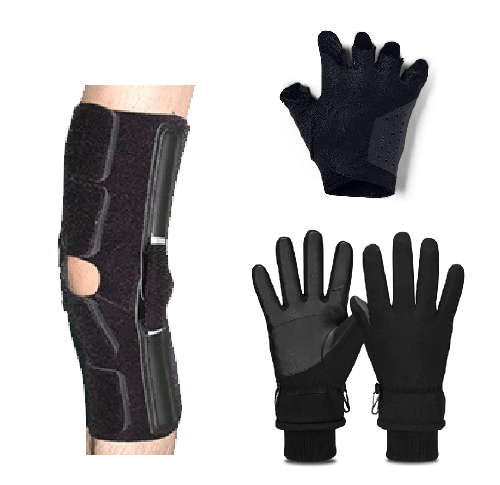 PRO
The PRO series is the most thin and elastic material in the AP series. In contrast to other series' core layer being closed-cell TPE material (thermoplastic elastomer), PRO uses PU's open-cell material.
Since it allows air to pass through without perforation, it is suitable for gloves, supporters, booties (sock-like applications), etc.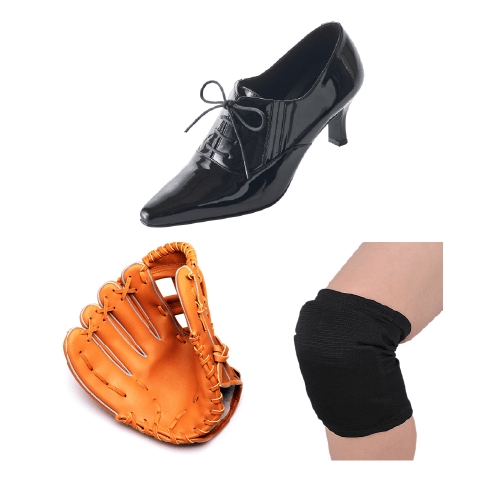 COR
The COR series is a low resistance material that specializes in shock absorption.
It is suitable for mountaineering gloves, team sports and outdoor sports protective wear.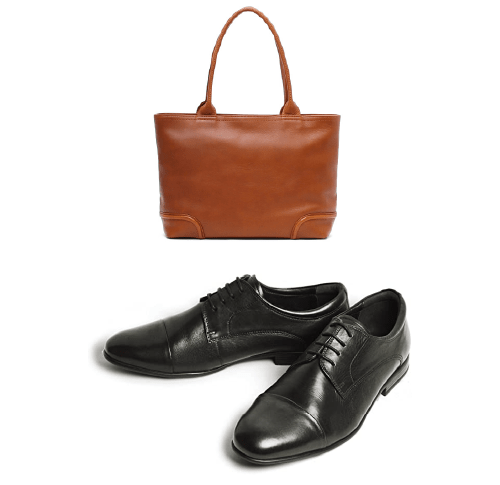 EXO
The EXO series uses a PU film on the outer surface to give it the appearance of genuine leather.
It is suitable for shoes and bags, as it is around 2.5 times lighter than genuine leather.
TERRA
The TERRA series is environmentally friendly and sustainable material. By sorting and collecting scrap materials and defective products produced in the core production process by color and reusing them, we are contributing to the protection of the global environment by reducing the amount of incineration and landfill disposal as well as the use of new raw materials.
There are two types of TERRA, one with 20% recycled content and the other with 100% recycled content. The type with 20% recycled content is a high quality material that maintains the same physical properties as the original ARIAPRENE®.
In addition, our recycling process is strictly controlled and we have obtained the GRS (Global Recycling Standard) certification.